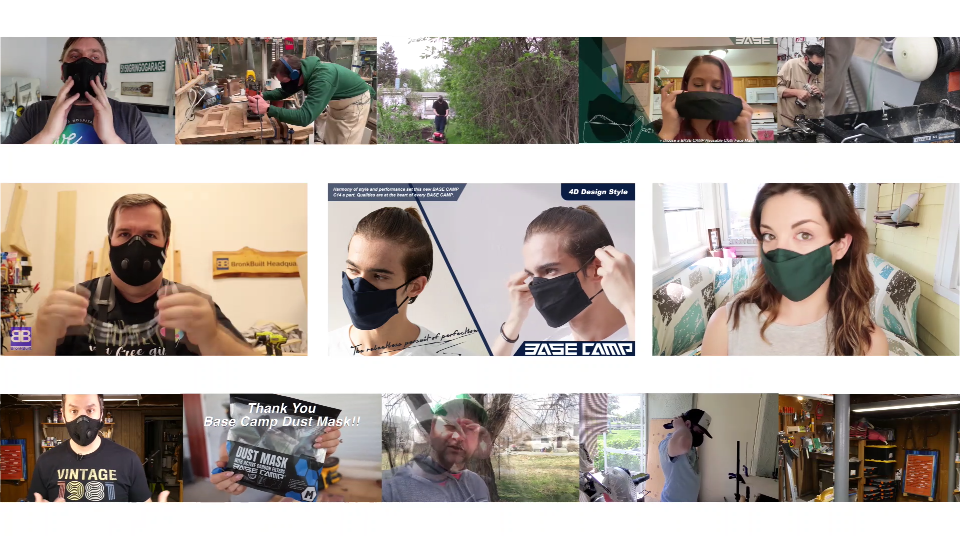 We are looking for testers of BASE CAMP® Products!
You can try our products freely
in exchange for showing them off on YouTube.
Want to get involved?
Drop us an email and let's see what we can do.
hello@bcmask.com
We are so excited for your to join the BASE CAMP® family!